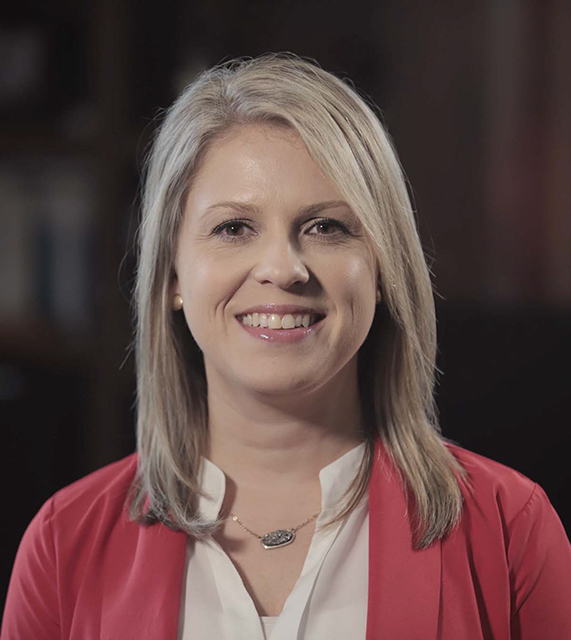 Résumé of  Aimee  Buchanan,  CPA – Partner
Aimee graduated with Double Honors from Westminster Christian Academy in 2000. In the fall of 2000, she moved to Monroe from Arnaudville, a small town near Lafayette, to attend the University of Louisiana at Monroe.
In the spring of 2004, Aimee went to Toronto, Canada to work for Ernst & Young, LLP. There she prepared expatriate and Canadian tax returns. In November 2004 Aimee joined our firm as an intern. She worked part-time while attending school. She became full time in August of 2005.
In May of 2006, Aimee graduated from the University of Louisiana at Monroe with two Bachelor of Business Administration degrees, one in Accounting and the other in Computer Information Systems. She received her CPA certification in March of 2007.
She spends most of her time working with the commercial side of the firm. This includes preparing and reviewing monthly financial statements, preparing quarterly payroll reports, and other work regarding bookkeeping. She also prepares and reviews individual and corporate income tax returns, along with calculating any estimated payments for the following year.
She provides agreed-upon procedures on endowments of universities and colleges. She also provides fee accountant work to several public housing authorities.
Aimee served as Treasurer, Secretary, Vice President, and President of the Northeast Chapter of LCPA. She is Chair of the LCPA's Federal Taxation Committee. She was a Community Investment Volunteer for the United Way of Northeast Louisiana for several years. She graduated from the Monroe Chamber's Leadership Ouachita program.
Aimee became a partner in the firm on July 1, 2013.
Memberships:
Society of Louisiana Certified Public Accountants
United Way of Northeast Louisiana
American Institute of Certified Public Accountants
Monroe Chamber of Commerce
Committee:
LCPA Federal Taxation Committee
Contact Aimee: